Creating a logo is an important step in your business. You need to be able to convey what you offer and who you are, without sacrificing the originality of your brand. So let us help with that by creating a simple website for you that allows anyone using it to make their own customized logos at no cost!
The "free logo maker" is a free tool that makes it easy to create logos for your business. The tool has been around for a while, but the new update is said to be the most powerful and easy version yet.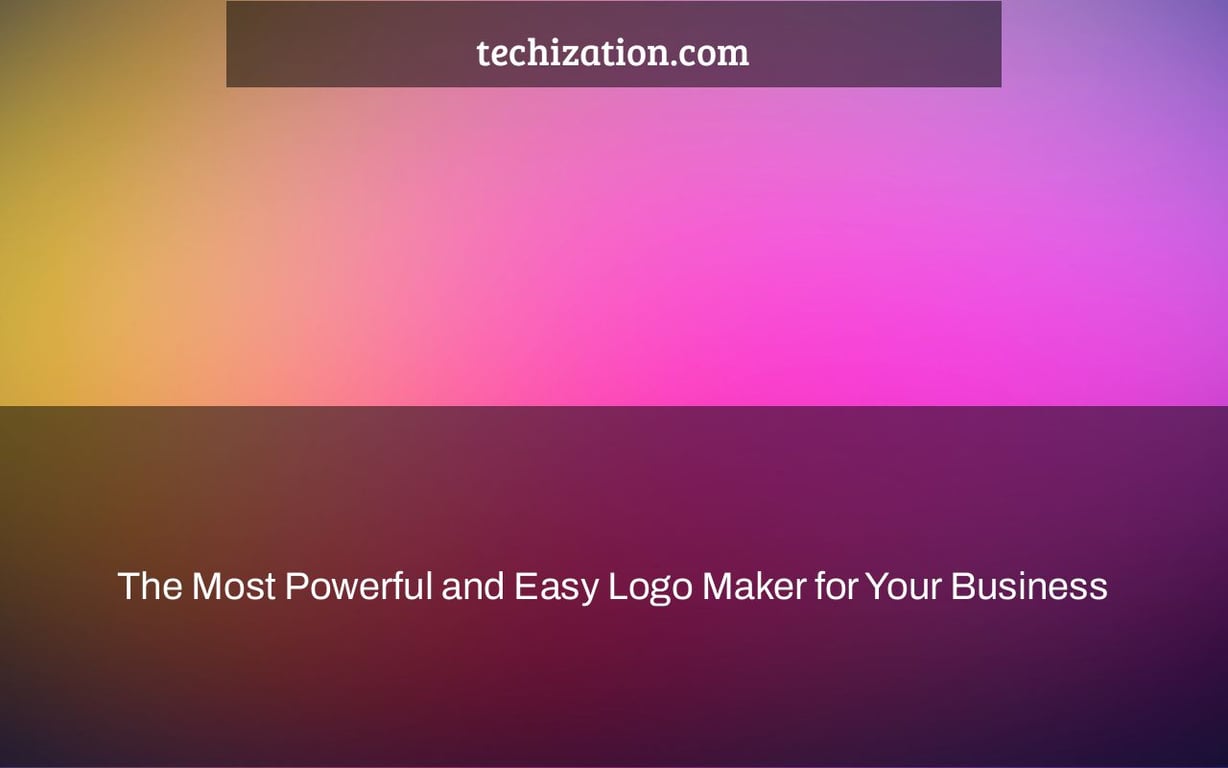 Twitter Facebook Pinterest Reddit Messenger WhatsApp
Isn't the logo the face of a blog or online service? Even if you can produce a picture, shaping it is difficult. You don't need to undertake considerable online research to build a free and simple logo for your company. All you have to do is utilize DesignEvo, a robust online logo builder.
You can use Internet Explorer, Firefox, Chrome, or Safari on Windows, Linux, or Mac. You might consider creating your own logo using our amazing logo maker. This online logo maker is both powerful and simple to use, with more than 10,000 ready-to-use layouts.
What is the purpose of DesignEvo?
Obviously, it will allow you to use your ideas and creativity, just like a professional designer would with traditional tools like Illustrator. You can simply download and use your logo on the web using the free version. It's perfect for your website, blog, social media accounts, and even your company.
There are over 10,000 logo templates available.
The DesignEvo team created all of the templates, which are generic logos. All you have to do is change the text, shape, and color. As a result, DesignEvo has established itself as the finest online logo software for novices.
Even if you've never used software like this before, DesignEvo's user-friendly interface will get you up and running quickly. You may also use the logo for business reasons if you pick a premium package.
Without studying any lessons, you can grasp its functioning concept in a matter of minutes.
There is no need to install anything.
You don't need to install any software on your computer since DesignEvo is a cloud-based online application. You may use the service by logging in via DesignEvo's official website.
Simple to use
Create an account with your Facebook, Gmail, or personal email to get started. You may also search in the popular or favorites sections of the tool. After that, you'll go to the templates. Continue browsing until you locate the one that appeals to you the most.
The left-hand menu has many categories. Art and entertainment, food and drink, lifestyle, the environment, travel, and so on are all available.
It is also possible to utilize it for commercial purposes.
DesignEvo's logo design may be used for "business purposes." What is the definition of commercial use? To be utilized for profit by the user for business purposes. It is acceptable to utilize the logo design in sales activities such as product sales. One thing to keep in mind is that you cannot utilize a logo design for commercial reasons unless you hold the rights to it.
The Four Major Functions of DesignEvo
Schemas
There are millions of schemas organized into categories. You may search for the icon you want and mix it with the text using the search option. Add the picture to your project for processing by clicking on it. You can modify the color, orientation, and opacity of a pattern while choosing it.
Text
You may add a name or slogan to the text, choose a font from the "Classic" page, or choose from pre-made, more colorful patterns from the "Art" tab. You may also activate or disable features like strong, italic, and uppercase, as well as select line spacing and curves, in addition to font and size settings.
Shape
The shape is somewhat connected to the icon, but there is no search option for the shape, and the number is tiny, so when customizing the LOGO, you may directly search for the icon choice that best suits your demands.
Background
Finally, you have the option of changing or disabling the project's backdrop. Because you can utilize the pre-made gradient template and adjust the two colors yourself, the two-color gradient option is also a smart choice.
How to Use DesignEvo in 5 Easy Steps
DesignEvo is very easy to use, so anybody who is familiar with using a computer may quickly design a logo. Each process will be thoroughly explained.
We'll walk you through the next five steps.
Register
From the logo creation screen, choose your chosen logo.
Put your company's name and subtitle here.
Make the design your own.
Logo to download
1. Register
Let's start by registering for DesignEvo. To register, go to the official website and click the Register button. It's simple to log in using a "Facebook" or "Google" account if you have one. Answering two basic questions completes the registration process. When you're finished, you may immediately begin using DesignEvo.
2. Pick a favored logo.
Choose a logo from the available logo templates. By choosing a category on the left or inputting keywords in the top left text section, the logo may be narrowed down. Alternatively, if you come across a template that you like, try lingering over it. By clicking " Similar," you may find other examples that are similar to that one.
3. Type in the brand name as well as the subtitle.
After you've chosen a template, fill in the "brand name" and "subtitle" fields. If you don't have a template that matches your picture, click Start from Scratch in the top right corner to start from scratch and build your logo.
4. Personalize the design
The modification process begins with the logo that has been selected for customization in 2-3 and is shown on the right side. You may modify the background color, the characters, font, and size of the put text, as well as the kind, size, and color scheme of the icon mark. Change the shade of your design, change the backdrop color, or add additional shapes to make it your own.
5. Save the logo to your computer
When you're happy with the logo, click "Download" in the top right corner. To access the download screen, click the " Download " option after saving. You may obtain a low-resolution picture of 300x300px by clicking " Download low-resolution free logo " here.
Choose from the "Free," "Basic," or "Plus" options here. Select "Plus" and make a payment if you wish to use it for business purposes.
Price of DesignEvo
Complimentary Package
DesignEvo provides a totally free edition, although it has extremely restricted capabilities. Free 300×300 px.png and.jpg logo files are available for download.
The most basic bundle
The cost of DesignEvo's basic bundle is $24.99. The logo is available as a JPG file with a transparent background and a size of up to 5000 x 5000 pixels.
Package with extras
It'll only set you back $49.99. The logo may be saved in the most common vector format.
Summary
Do you still believe that logo design is costly and difficult? Have you run out of ideas? DesignEvo is ready to assist you. This week, we went through "DesignEvo," a program that enables you to generate trendy logo designs. With DesignEvo, even non-professional designers may generate a wide range of logos.
You must pay for it if you want to use it for commercial reasons, but you may build it for free, therefore it is advised that you first see what type of logo design you can come up with. If the logo appears okay once it's been created, you may pay for it. You may store it for free and build it whenever you want if it's subtle. Please give DesignEvo a shot!
Twitter Facebook Pinterest Reddit Messenger WhatsApp
Watch This Video-
The "canva logo maker" is a powerful and easy-to-use logo maker that allows users to create professional logos with just a few clicks. The app also has an option for adding text, shapes, and more.
Frequently Asked Questions
What logo maker is best?
A: Logo maker is a popular program that makes logos on Mac and PC. These programs are also great for making website banners as well.
How do I create a professional logo for my business?
A: There are many ways to create a logo. You can use an online tool like LogoMaker or even the Microsoft Word drawing tools to create your own logo then customize it based on what you want.
How can I make my logo powerful?
A: The best way to make your logo powerful is by including the words Powerful or Strong. If you are looking for a more personal touch, try adding in your own name.
Related Tags
best free logo maker
logo maker online
logo maker free download
free logo design templates
logo maker app